writing (ri'-ting) n. 1) The act of creating written works; 2) The work of a writer; 3) Something written, such as a book, article, or script.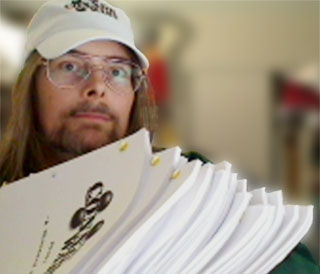 Welcome to the page featuring writings by CJ Carter (that would be me). I've written in various forms including: screenplays, short stories,
[bad] poetry, and the novel. I'll feature works that are easily accessible if not always easily digestible. I also include fanfic in my lists since, considering the Internet's long memory, it would be silly not to.
Please feel free to poke around and click on the links below. If you have any questions, feel free to ask.
More…

Essays
Haiku
Verse
and so forth